Prerequisite: having activated the Payment Services
To easily collect payments from your customers using Unifiedpost Payment Services, here is the procedure to follow:
Go to the Customers & Suppliers then choose the Customers tab.



Click on a customer to see their details, then choose email as Channel.


in the next field, tick the box Include payment button then save.


Send the invoice to your customer.



Your customer receives the invoice in their mailbox: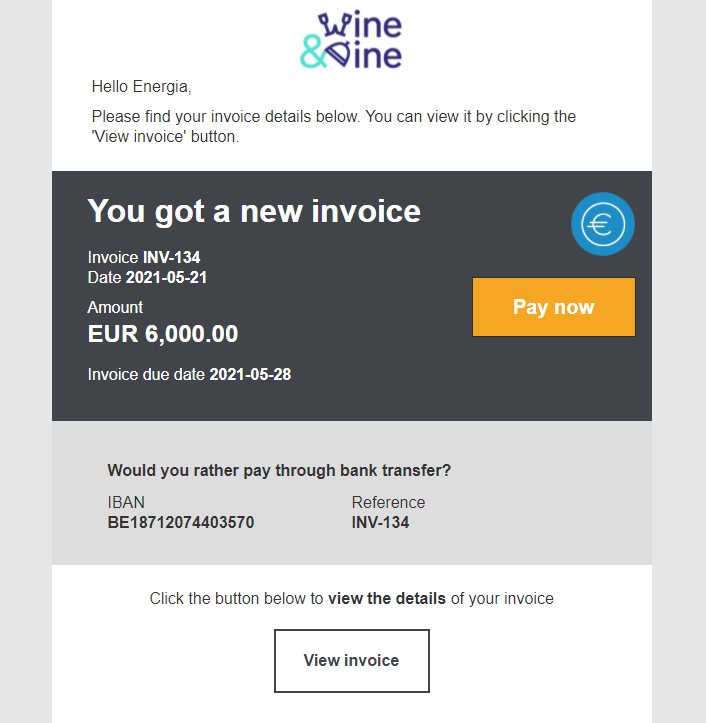 By clicking on the payment button, your customer will be redirected to the payment page where they can choose how they want to pay.


Once paid, the invoice disappears from your Accounts receivable menu, you'll find it in your archive.
On the customer's side, the invoice payment status icon in the email changes from blue to green, indicating that the invoice has been paid.